Satoshi Bitcoin Converter

First, let me say, "Thank you for using this app."
I initially made this converter in June of 2013 as a website for myself because I kept getting confused with Bitcoin units and prices. Then, I made it into an app and put it on the Google Play store for anyone to use, for free.
My thoughts were that this would be my tiny contribution to Bitcoin and crypto. I hope you find the app useful.
Secondly, though it isn't necessary, here are ways you can say thanks if you wish:
Rate the app in the Google Play store. Of course a "5" is the best!
Leave a comment in the app store. I love encouragement and kind words, but constructive criticism is good too.
Third, you can get free stuff!
January 3, 2019 marked 10 years of Bitcoin (and crypto) being live. To celebrate, revisit the words of Satoshi Nakamoto. This free pdf ebook compiles all of Satoshi's writings, forum posts, and emails in chronological order. It's an enlightening, and historical, read from the originator of cryptocurrency. The image below opens the pdf.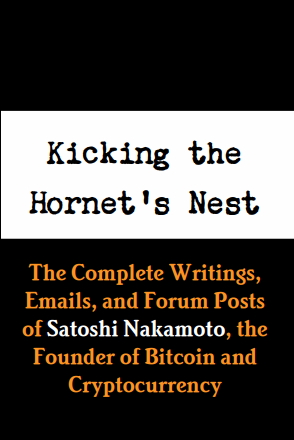 Free ebook in pdf format.
A printed copy of this book can be obtained at Lulu.com, for reference and for posterity.
These words will be remembered in history.
lbry.tv is a decentralized way to host and/or automatically backup your videos. It's like YouTube, except you earn from your videos, not you earning for the platform. You can sign up with the referral below and start earning LBRY tokens immediately.

Robinhood is an app for trading stock and cryptocurrency with zero fees. If you sign up for Robinhood using the link below, we'll both get a free share of stock worth between $3 and $200. That's awesome!

The Hive blockchain is a great place to blog or keep up with things. The benefits: (1) decentralized, (2) easy, fun place and nice people, (3) you earn from your posts, not the platform (which is about how every other place works). Use the red button to sign up with my referral link.

Do you know about NFTs? (non-fungible tokens). If not, you will, because they are coming. Use the golden button to learn or get a free NFT.

How about some fun? I create lots of stuff. I give lots away. Much of it is for fun. You can see examples of stuff at nefties.com and get a free NFT on the "Free" page.

The easiest way to say thanks...just keep using the app and share it with friends. Your use keeps me going and keeps the app going.

---
<><